Incorp Design, a leading global property solutions company based in Sydney, helps businesses rethink and refresh their workspace. In a recent project, they were involved in a major refurbishment of one of Sydney's most highly sought after office buildings located at 141 Walker Street, North Sydney.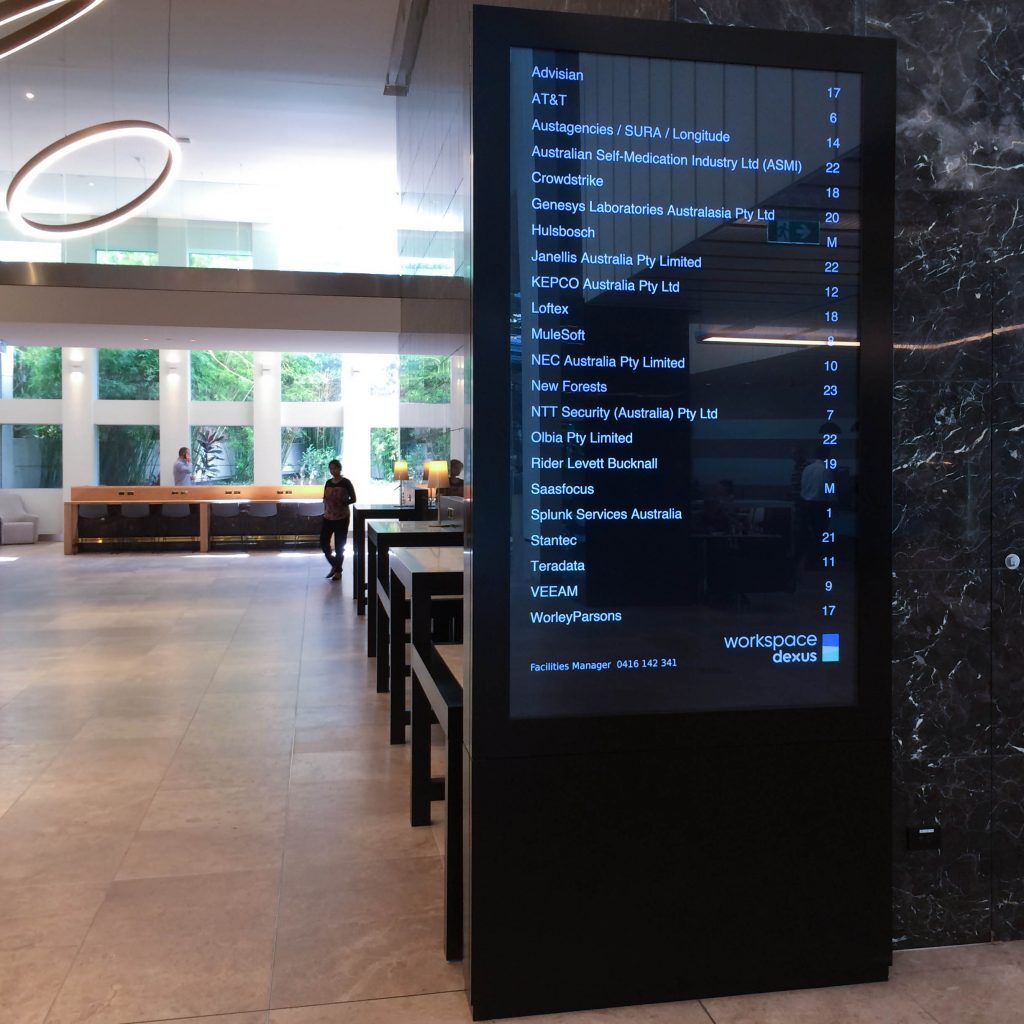 The double height lobby of the 23-storey building underwent a major renovation. An important part of the facelift was to replace the existing static directory with a new digital directory board. The new board needed to be large enough to list the tenants of the building, which includes some of Australia's leading finance, consultancy and resource firms, and be easily updated by management as required.
Incorp Design chose to partner with JDS, and our team provided a complete digital signage solution that included both hardware and software. We designed, manufactured and installed an impressive 2.75 metre floor-standing digital directory board that looks right at home in the refurbished lobby. The powder-coated steel unit houses an 84" UHD LCD monitor that ensures crisp, clear viewing, even at close range. JDS also delivered a cloud-based software solution, via DigitalDirectoryBoards.com, that allows for simple and effective management of the information displayed.
The new digital directory board perfectly complements the look and design of the sleek and stylish A-Grade address and provides visitors with a clear visual of tenant listings upon arrival. This helps them get where they need to go without assistance and brings a modern and professional feel to the lobby.
With the cloud-based software solution, the building management team at Dexus can manage content remotely from any computer with an internet connection. This makes it easy to ensure listings are current and accurate and saves the time, expense and hassle of making manual changes to the static directory.