It's no secret that first impressions count—and with guests typically forming an opinion of a hotel or other paid accommodation within minutes of arrival, creating a welcoming and professional vibe in your reception area is a must.

An attractive digital signage display is a great way to visually engage your visitors on arrival. When they take in the aesthetics of the room and see relevant information dynamically displayed on modern digital screens, it draws the eye, providing a sense of class and luxury that makes an immediate impression. 
This principle applies to other hospitality and entertainment venues too, from restaurants and conference centres, to spas and cinemas. In recent times, digital signage has had a big impact on the hospitality industry, with organisations big and small recognising the value and power the right digital signage solution can bring. 
So if you're considering installing or upgrading your digital signage, how do you find the right fit? Here's our top tips for getting maximum value and impact.
Finding the ideal hardware and software
When looking for a digital signage solution, it's easy to focus on the hardware as this is what you see first—but software is just as critical and should not be a second thought. Getting the right hardware is important as it needs to look the part, support the operating system and provide visually clear displays. However, the longevity and flexibility of your system relies on easy-to-use software and high-quality ongoing support. 
A key feature to look for is a solution that allows your staff to easily update and schedule the digital content remotely. Cloud-based digital software solutions are increasingly being integrated across the industry as they allow centralised visual messaging to be displayed to engage guests, inform and direct visitors, and assist staff in their daily duties. These elements also allow for simple and efficient management and future upgrades to your system to keep it current.
Maximising your content and capabilities
The right content and imagery can really enhance your guests' stay, making it easy for them to find what they need and make the most of their time. Displaying visually attractive, media-rich content that will engage, inform and entertain guests at reception is a good way to share key information on hotel services, facilities and upcoming events. You can include restaurant, lounge and service hours and specials, plus information on local attractions and weather forecasts. A digital signage system with wayfinding capabilities is also a big plus, as it can be used independently by visitors to locate conferencing facilities,  amenities and accommodation, making it fast and easy for them to get around.
 With dynamic digital signage, it's possible to promote time-sensitive offers or seasonal events, and when displayed in high-traffic areas, it can really increase engagement and boost sales. Digital signage has also transformed the way restaurants and bars display menus. With most restaurant-goers highlighting an easy-to-read menu as their top priority, the crisp, clear images of menu items on digital menu boards makes the food extra appealing and truly mouth-watering. In some situations, you may also choose to increase advertising revenue by showing third-party promotions for some of your partners too.
Creative and innovative ideas
While digital signage has traditionally been associated with advertising screens for selling products or services, this is no longer what it is primarily used for. It is now utilised across a wide range of applications, including some truly spectacular displays for art exhibitions and activations. Unlike a static image, digital signage allows for the integration of movement into the artwork, providing more flexibility to develop immersive, creative experiences. Previously, LCD digital signage displays had been fixed to a specific ratio (usually 16:9), but with the advanced development of LED technology, LED displays can be provided in all shapes and sizes, widening the boundaries of limitations previously set by LCD technology. You are now really only limited by your imagination.
 When integrated with the correct software, digital signage can be creative and innovative. A solid solution should allow you to provide live data such as transport and flight information, up to date and relevant concierge and navigation information, engaging widgets, social media feeds and interactive touch screen solutions to make bookings. This information mixed with digital art, video and high-quality images positions your venue as a modern, dynamic and innovative atmosphere that provides a memorable and enjoyable experience for guests.
 Customised interactive digital signage solutions are another great way to create fun and excitement, brightening up essentially dull areas. Full solution digital signage providers will be able to work with you to find an interactive solution that will make your space stand out whilst staying unique, but true to your brand.
Choosing your solution
When choosing digital signs for specific areas of your accommodation, the right size and brightness of the display are crucial, so they can be seen and read well from varying viewing distances. Displays in public areas within people's reach should be protected by enclosures and toughened glass fronts to avoid accidental or intentional damage.
There is a range of 'one-size-fits-all' digital signage software packages available on the market that are promoted as an easy solution. However, when you look closely, the all-in-one solutions often overcomplicate the process, as you must sift through all the features that you will never use to find the ones you need. On the other hand, a tailored software solution is very efficient, as it includes only what you need, allowing you to better focus your time. When your software solution is likely to be used by a large group of people, keeping it as simple as possible makes it far easier for everyone to learn and use. Individual applications may require specific software solutions that will be much more beneficial for your project. This could include integrating with another program you use to speed up any potential admin time. A digital signage professional will help you find the best solution for you.
The impact of COVID-19
One of the most obvious and widely felt changes since the COVID pandemic began has been the need for organisations and individuals to be flexible and adapt quickly to different situations. This has prompted big changes within the digital signage industry too.
The ability to update digital signage instantly via remote cloud software has become a crucial requirement for most businesses. Pre-COVID, more businesses were flexible to the option of plugging a USB stick into the screen whenever updates to the content were required, however, the time lag in transferring content this way has become unacceptable for many. Significantly, there has been an increased requirement for communication between businesses and their customers, staff and patrons. Internal communication screens and digital noticeboards have been very popular as a simple and flexible way to achieve this higher level of communication. Additionally, with less staff on site and more employees working from home the ability to update content from anywhere, and schedule displays in advance, provides welcome flexibility in managing dynamic content.
What about the latest technology?
The great thing about working in digital signage is that technology is constantly evolving, and there are always new advancements. In the past, LED technology was mostly associated with large scoreboard displays at sporting events and concerts, but with significant technological development over the past few years, LED screens are now widely used across a much broader range of settings. The main drawcard of the switch is the additional flexibility with creative applications at a much more cost-effective price point. Curved LED displays are capable of creating different shapes and sharp curves, including wrapping around columns or around corners. Another innovation is transparent LED screens, which can be installed within a window, without blocking the light or view in and out of the window. This has opened the door for many businesses to install a screen in a location that otherwise would not be possible with standard LED or LCD. Another great feature of a transparent LED screen is that you can create an impressive 3D effect, where an item appears out of nowhere and looks like it is floating in front of the screen.
Battery powered LCD poster stands are another impressive new technology that is becoming popular in the digital signage industry. These units are on caster wheels, so they can be moved around for an event. The large internal battery also allows these screens to operate in locations that would not be possible with a standard LCD screen due to the lack of a power point.
E-Ink solutions, similar to the screens used on most ebook readers, are starting to be utilised for digital signage applications too. Used primarily for Electronic Shelf Labels (ESL), the long battery life of the E-Ink solutions could be utilised for table place cards or information screens in locations without power. E-Ink displays only display in a limited range of colours, however, provide a fantastic flexible option for smaller screens without a requirement to charge the device every day.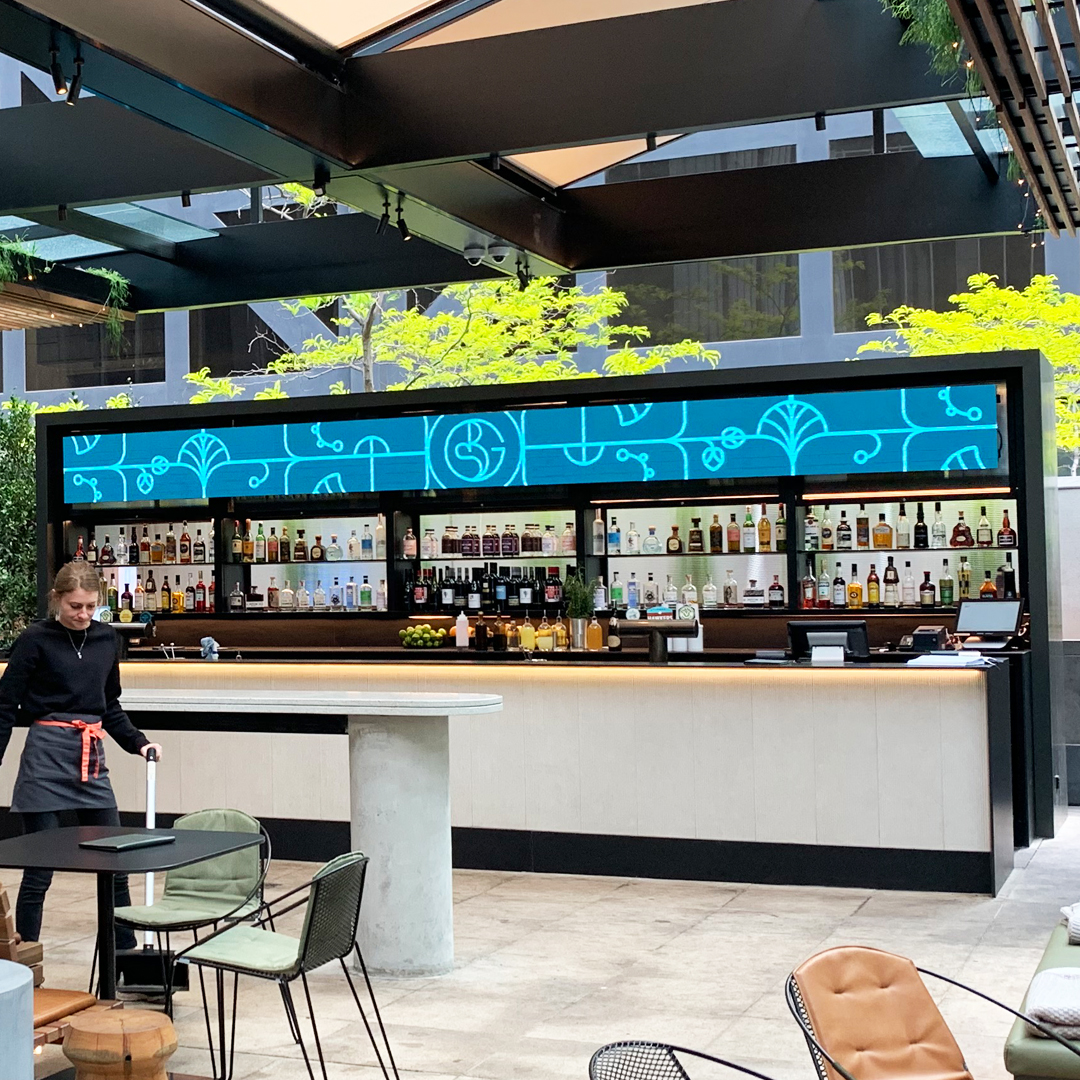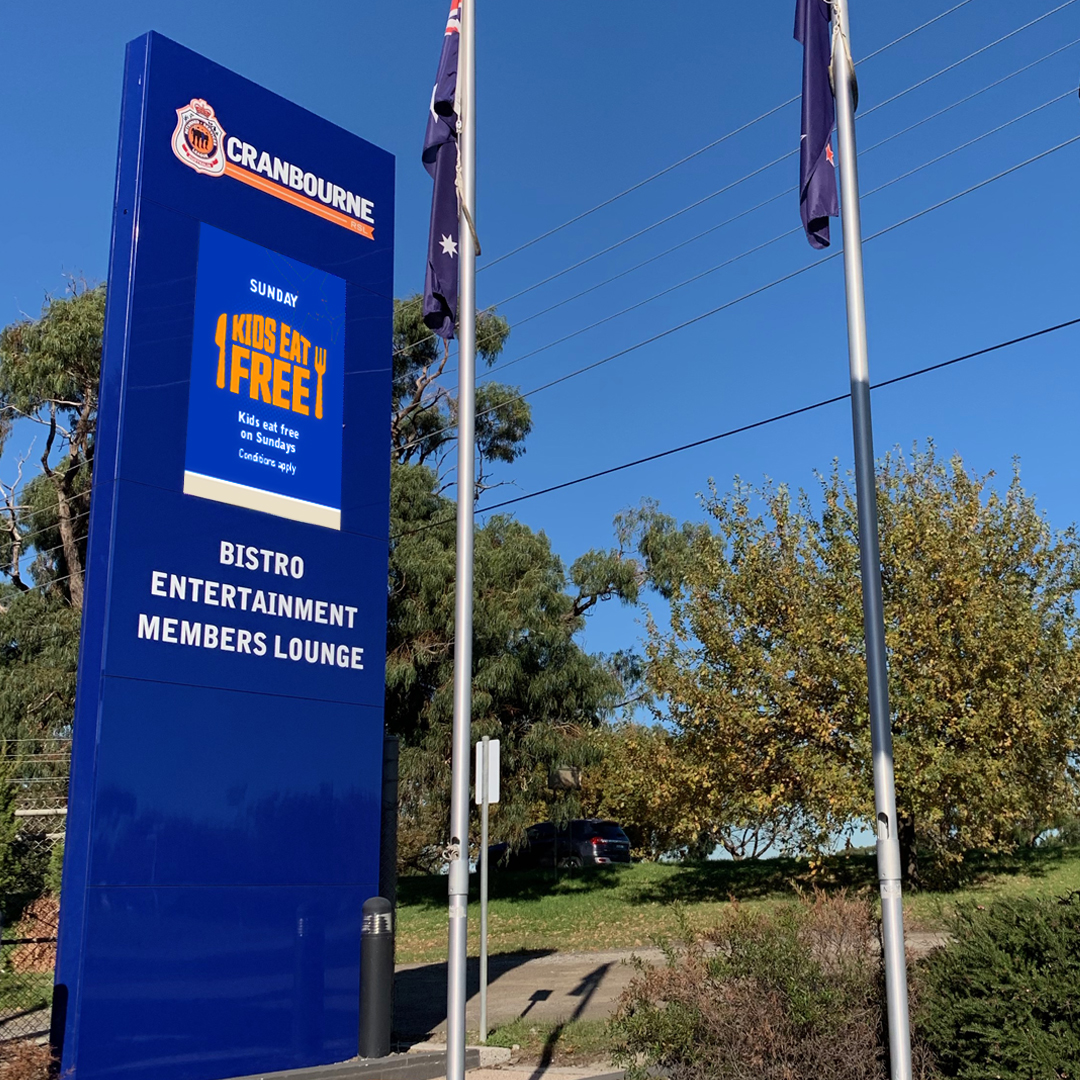 The right digital signage is a game-changer
With the advances in technology and the changing requirements of guests and staff, it's clear that digital signage can have a significant positive impact on both the reputation and the service delivery of hotels, accommodation providers and other businesses within the hospitality industry.

If you're keen to discuss your options to discover the right solution for your needs, the best place to start is to talk to a digital signage partner who has specialised experience providing digital solutions within the hospitality industry. We can determine the ideal hardware for your application, along with the best software and support to suit your needs. Your digital signage solution should give you and your visitors a genuine wow factor when initially installed—and keep impressing you every day, long after installation.